Elevated Bookshelf Experience
Transform your study room with this high-value bookshelf that creates an exclusive haven for showcasing books and cherished items. With each glance, you're greeted by your beloved favorites, turning your space into a sanctuary of personal treasures.
Effortless Living through Multi-Layer Storage
Experience the convenience of multi-layer partition storage that simplifies your life. Easily organize and access everyday essentials without the hassle of searching. Say goodbye to frantic rummaging and welcome a seamless and organized lifestyle.
Maximize Space Efficiency with a Compact Footprint
Experience the advantages of vertical design that optimizes space utilization while accommodating a significant number of items. This intelligent solution enhances the cleanliness and simplicity of your home, allowing for a clutter-free and streamlined environment.
Product Dimensions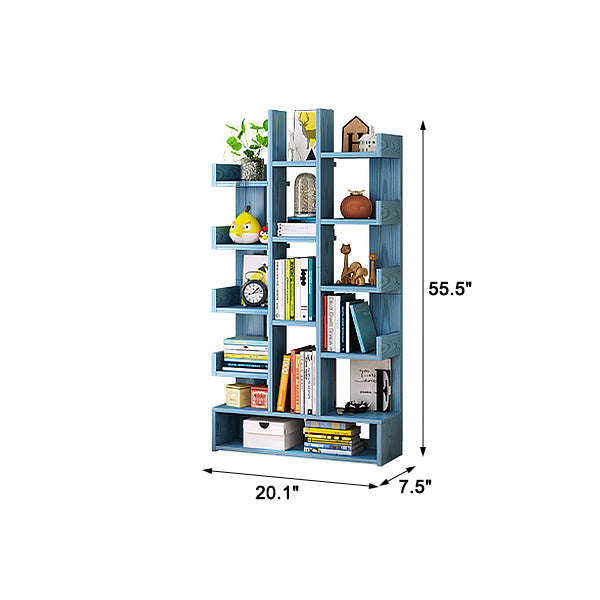 Specifications
Overall 

Size

55.5" H x 20.1" W x 7.5" D

Weight
17.7lb/20.9lb

Material

Product Care

Wipe with damp cloth


Packing Included

5 layers of corrugated cardboard


Product Warranty

1 Year Manufacturer Defects + Parts Only Limited Warranty


Assembly Method

Manual Assembly